COLAPA™ Portable Air Conditioners
customers are viewing this product
ENHANCE YOUR INDOOR EXPERIENCE THIS SUMMER
Hot summer weather is a great excuse to have fun outdoors. But unless your home is equipped with air conditioning, the dog days of summer will feel quite unbearable once you're back inside.
Classic Desktop AC is the desktop air cooler and humidifier for long-lasting relief during the hottest days. Compact and lightweight, COLAPA™ Classic Desktop AC goes where you go to keep you at the perfect temperature.
MAINTAIN YOUR PERFECT TEMPERATURE
RAPID COOLING IN JUST 30 SECONDS: Set it up in any room you wish to feel more comfortable in. Connect to the nearest power source using the provided USB cable.
ADJUSTABLE: With 3 fan speeds and a variable louver for directing airflow, you can always optimize the cooling to your personal preference.
SIMPLE TO USE: With easy to-fill pouring, the Blast Auxiliary Classic Desktop AC is designed to make your life easier. No re-fill tank to worry about, just pour the water directly into the unit for pleasant, humidified air.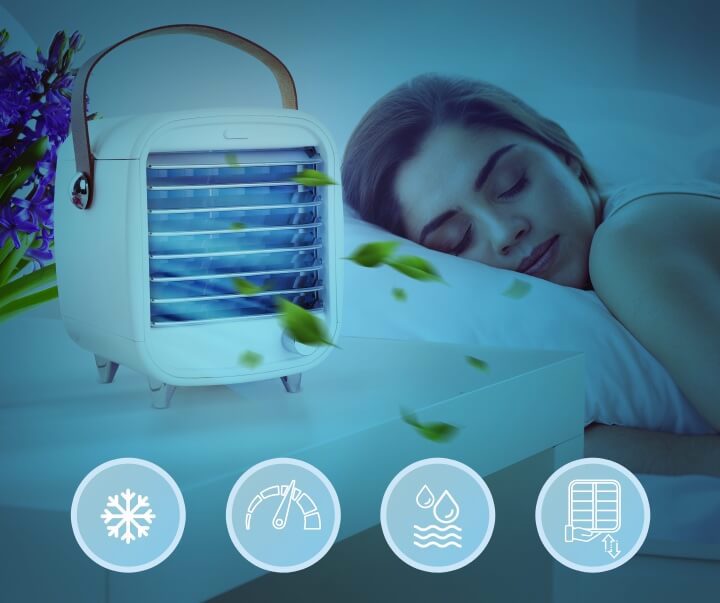 THE EASIEST WAY TO DEAL WITH HEAT
Whether you're looking for a break from the sun or you prefer cooler temperatures while sleeping, COLAPA™ Portable Classic Desktop AC lets you control the conditions for improved work, leisure, and relaxation.
Unlike traditional fans and air conditioning units, COLAPA™ Portable Classic Desktop AC includes ice tray pumping out freezing cold air that counters the summer heat, and it adds moisture to the air to prevent your skin, eyes, and nasal passages from drying out and becoming irritated.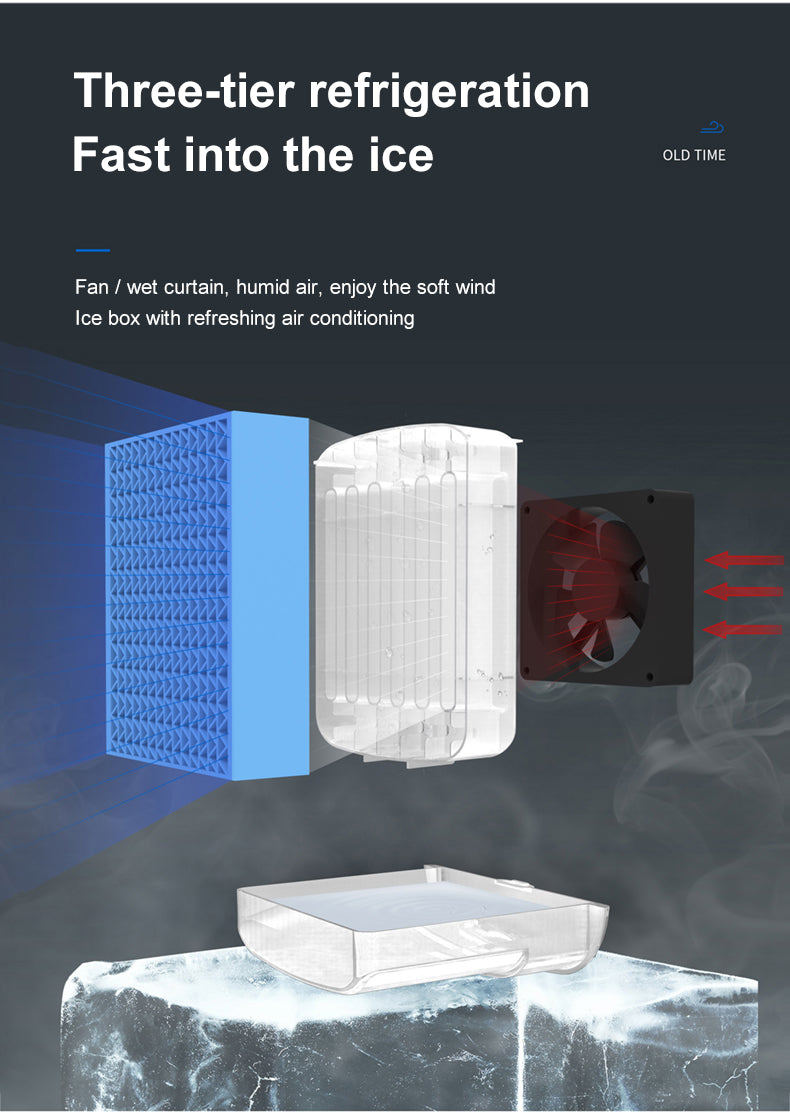 COLAPA™ CLASSIC DESKTOP AC HAS 3 COOLING TECHNOLOGIES IN ONE SMALL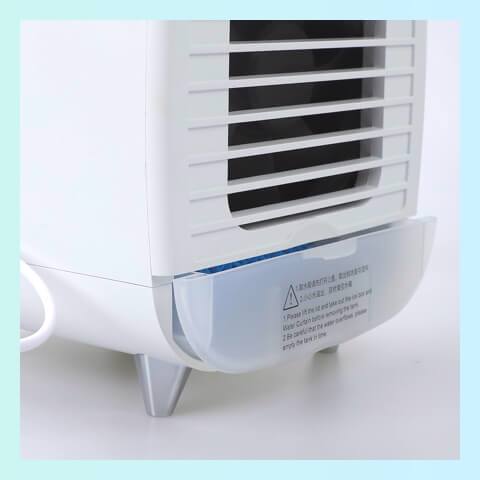 Makes the air as cold as the ice you put in for temperatures you'd only otherwise find in Alaska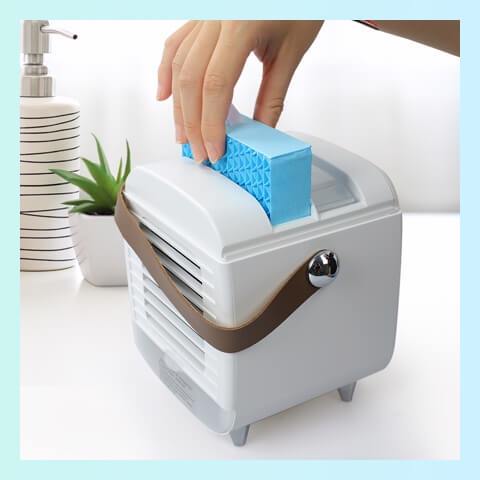 Get instant cooling by soaking the water curtain in water. The evaporation takes away the heat for pleasant cool air.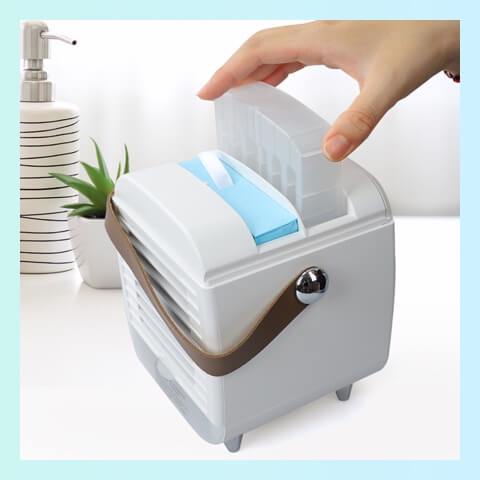 Keep the air cool and moist with the on-board misting device. The extra bonus? It's better for your skin and sinuses than a drying AC unit.
WHY SHOP WITH US?
GUARANTEED HIGH QUALITY: Enjoy consistent, trouble-free performance throughout the longest, hottest days.
NO-HASSLE RETURNS: If you are not satisfied with your COLAPA™ Classic Desktop AC, you can return it within 30 days of purchase for a full refund.
QUICK & CONVENIENT: Get COLAPA™ Classic Desktop AC delivered to your home. It's simple to use and sets up in minutes!
SHIPPING POLICY
We have put a lot of focus on making sure the items get delivered to our customers as quickly as possible.
It usually takes about 15-25 business days for standard shipping, when the online tracking number comes out. 
Verification → Processing → Shipping → Delivery
RETURNS POLICY
At COLAPATRENDY, customer satisfaction is always our top priority.
Our dedicated quality control and quality assurance teams will inspect your items prior to shipping. Our product quality is guaranteed. However, you do need to carefully and accurately check your size before buying. Please kindly refer to the size charts on the product page.

If you are not satisfied with the items you received, we can easily arrange an exchange or a refund for you. We are here to help! Please feel free to contact our support team if you have any issue with your order!
30 Day Returns Warranty
Customers can contact us within 30 days of receiving the item. If you have received a defective or damaged item, the wrong size or the wrong product, please contact us immediately.